Spruce Knob Seneca Creek 2-1-2008
---
View Slideshow of JJB's photos
View Slideshow of AJT's photos
View Slideshow of MTF's photos
---
JJB Photos
---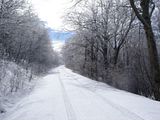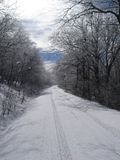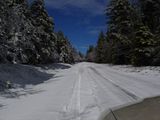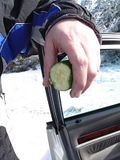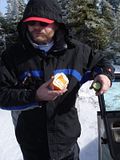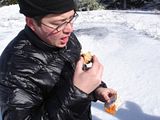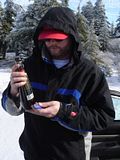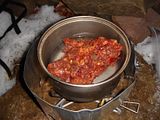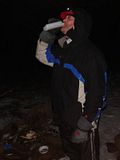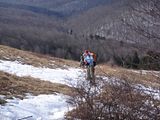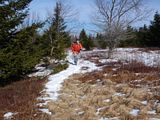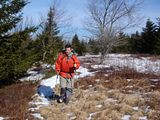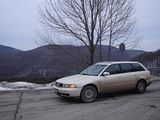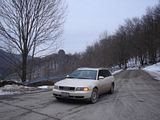 ---
AJT Photos
---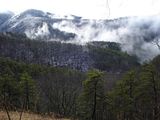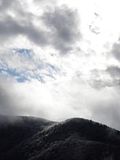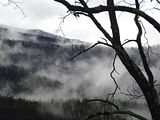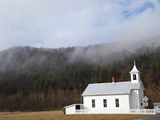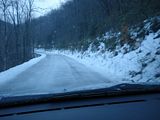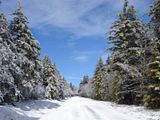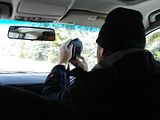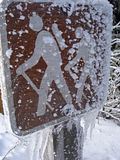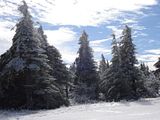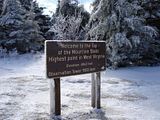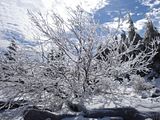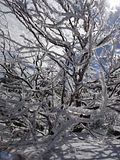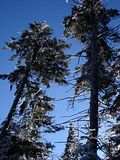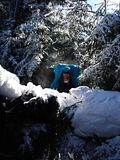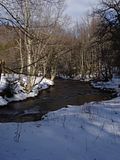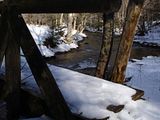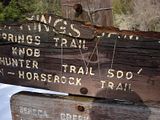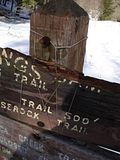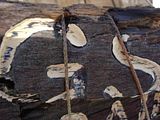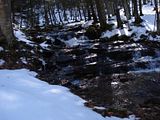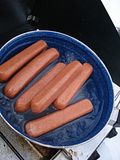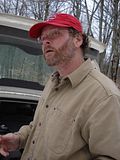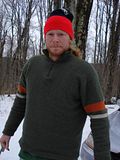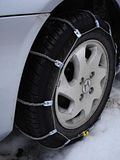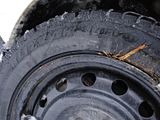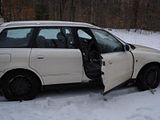 ---
MTF Photos
---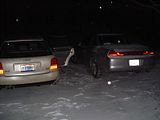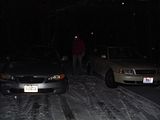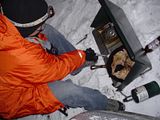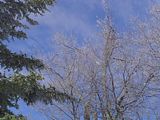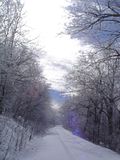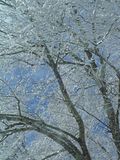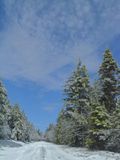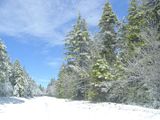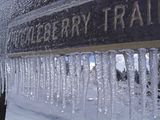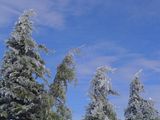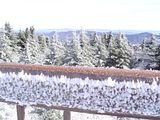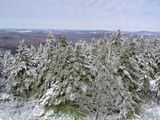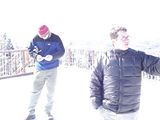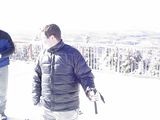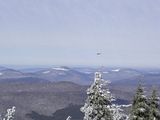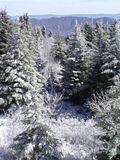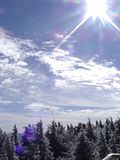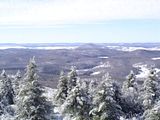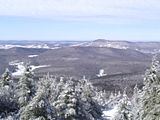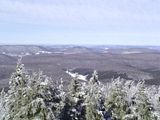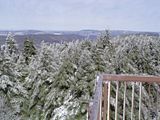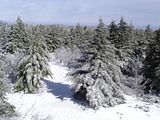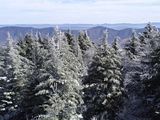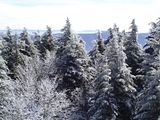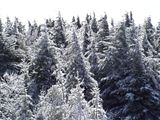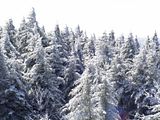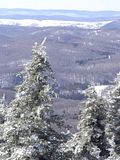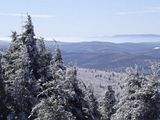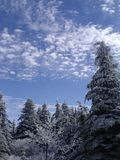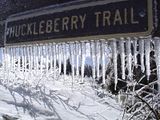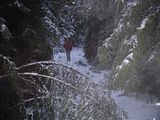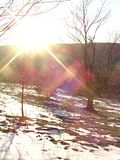 ---
Hike Overview
This is a moderate 14.1 mile shuttle backpack in one of the premier venues of the Potomac Ranger District of the MNF, WV.
It looks like car camping is the way to go Friday night as we will get in pretty late. CR 29 along Gandy Creek should be an ideal spot to pitch a tent. See below for coordinates. Word of warning: I don't know where this idea came from... Hopefully this is a decent, legal(ish) place to camp.
Day one has us starting at the Spruce Knob Parking lot and hiking about 9 miles. The route is either all flat or downhill with the exception of a steady, wet and gradual climb along the northern 2 mile section of the Lumberjack Trail. We will begin on Huckleberry trail and descend to Lumberjack. After Lumberjack we'll descend along a series of open meadows and then follow the bottom segment of Huckleberry Trail to Seneca Falls where we may spend the night.
The next day is spent gradually ascending 5.0 miles out of Seneca Creek valley as we visit all of the waterworks the creek has to offer.
(much of the text above was borrowed from midatlantichikes.com)
---
UTM Coords and Directions
Friday Night Camp - Meeting Point
17S 0624249 4291887 (or somewhere on CR29 between FR1 and Whitmer)
Directions from Elkins (33 and 219 - elk003)
See Maps below for area detail
| | | |
| --- | --- | --- |
| ELK003 | 17S 0600280 4308020 | East on 33 |
| SK0010 | 17S 0623632 4303894 | Right/South on CR31 |
| SK0011 | 17S 0625079 4302509 | Right/Straight/South on CR29 |
| SK0007 | 17S 0624240 4291890 | Arrive - halfway between FR1 and Whitmer on CR29 |
Directions from Staunton (64&81)
See Maps below for area detail
| | | |
| --- | --- | --- |
| OC-01 | 17S 0671448 4220734 | North on 81 |
| RAM008 | 17S 0674280 4225930 | Left/West on 275 (MAY HAVE NEW # !!!) |
| OC-03 | 17S 0666733 4227377 | Right/West on 250 |
| OC-04 | 17S 0623992 4252266 | Right/North on 220 in Harmon |
| OC-05 | 17S 0633145 4264310 | Left/NW on CR17 (Snowy Mtn Rd) |
| SK0001 | 17S 0627326 4275761 | Turn right / Continue on CR1 |
| OC-06 | 17S 0628558 4277746 | Left/West on SR28 |
| SK0002 | 17S 0625606 4275881 | Turn Right on CR28/10 |
| SK0003 | 17S 0625590 4278965 | Turn left - Continue on CR28/10 |
| SK0004 | 17S 0623327 4284173 | Turn right on FR112 |
| SK0005 | 17S 0623944 4285103 | Turn Left on FR1 |
| SK0006 | 17S 0620099 4286631 | Veer right on CR29 |
| SK0007 | 17S 0624240 4291890 | Arrive - halfway between FR1 and Whitmer on CR29 |
Directions from Camp (SK0007) to Spruce Knob / Trail Head
See Maps below for area detail
| | | |
| --- | --- | --- |
| SK0007 | 17S 0624240 4291890 | Travel SW on CR29 toward SK0006 (FR1) |
| SK0006 | 17S 0620099 4286631 | Veer left on FR1 |
| SK0005 | 17S 0623944 4285103 | Turn Left on FR112 |
| SK0008 | 17S 0626566 4282198 | Turn left on FR104 |
| SK0009 | 17S 0627481 4284344 | Arrive - Spruce Knob |
Finish
(southern point): need coords here
add coordinate / gps files and waypoint tagged maps
---
Links / Maps
midatlantichikes.com's site devoted to this hike
Trail map in jpeg format
Click here for downloadable word document with details about this hike
USFS site devoted to this area
Map of TT's route to camping area
Map of the general Gandy camping area
Overview map of "Camp to Spruce Knob" route
Detail map of "Camp to Spruce Knob" route (secion nearest to Spruce Knob)
Detail Map of halfway point between Elkins and Camp (33 / CR31 / CR29)
Detail Map of "Elkins to Camp" - area nearest camp
---
Weather